RENTON, Wash., Sept. 05, 2023 – PACCAR Parts began construction of a new Parts Distribution Center (PDC) in the city of Massbach, Bayern, Germany. An official groundbreaking ceremony was held to mark the occasion, signalling the beginning of a $91.5 million (€85 million) investment.
"The new PDC is instrumental in further strengthening our industry-leading parts supply for DAF dealers and customers in Germany, Switzerland and the Eastern part of France," said Dick Leek, general manager PACCAR Parts Europe.

The new 240,000-square-foot (22,000 square meters) facility will be situated on a 54-acre (22 hectares) site and is expected to open in 2024. The operation is designed to provide world-class service to the DAF dealer network with shipments and emergency orders delivered within hours. The facility will have the capacity to store over 80,000 different parts.
The Massbach PDC will utilize leading edge technologies and innovations, including voice-directed material handling, the most advanced scanning equipment and automated packaging systems to boost order fulfilment.
PACCAR's environmental initiatives will be advanced as the building will be solar powered and incorporate 'green roof' concepts. Eco-friendly heat pumps maintain building temperature all year round. Electric truck charging facilities will be installed at the site and the entire fleet of material handling equipment will be electric, resulting in zero onsite gas emissions and quiet operations.
"This investment in a new state-of-the-art PACCAR Parts Distribution Center will support DAF in further strengthening its market position in Germany, the largest truck market in Europe," said Harald Seidel, DAF president and PACCAR vice president. "DAF is the leading import brand in the German heavy-duty truck segment, and we are planning to further grow with the outstanding new generation of products we have launched. The new generation XF, XG and XG+ for long and heavy haulage were awarded 'International Truck of the Year 2022' and the new DAF XD for distribution and vocational applications received the prestigious award for 2023."
"The strategic location of the Massbach PDC expands our dealer reach and will reinforce our commitment to world-class service in aftermarket parts distribution," said Laura Bloch, PACCAR Parts general manager and PACCAR vice president. "We take pride in upholding our core values of providing customers with the highest product availability, best customer experience and unmatched value in the industry."
About PACCAR Parts:
PACCAR Parts supports fleets of all sizes with industry-leading products, services and customer support. PACCAR Parts operates a global network of 18 parts distribution centers that offer aftermarket parts sales support to DAF, Kenworth and Peterbilt dealerships and TRP stores around the world. PACCAR Parts distributes quality products under the DAF, Kenworth, Peterbilt, PACCAR Genuine and TRP brands for all makes of trucks, trailers, buses and engines, as well as select OEM and aftermarket brands from around the world. Regardless of the make, model or age of the truck, PACCAR Parts takes pride in providing quality brands that exceed customer expectations. For more information, visit PACCARParts.com.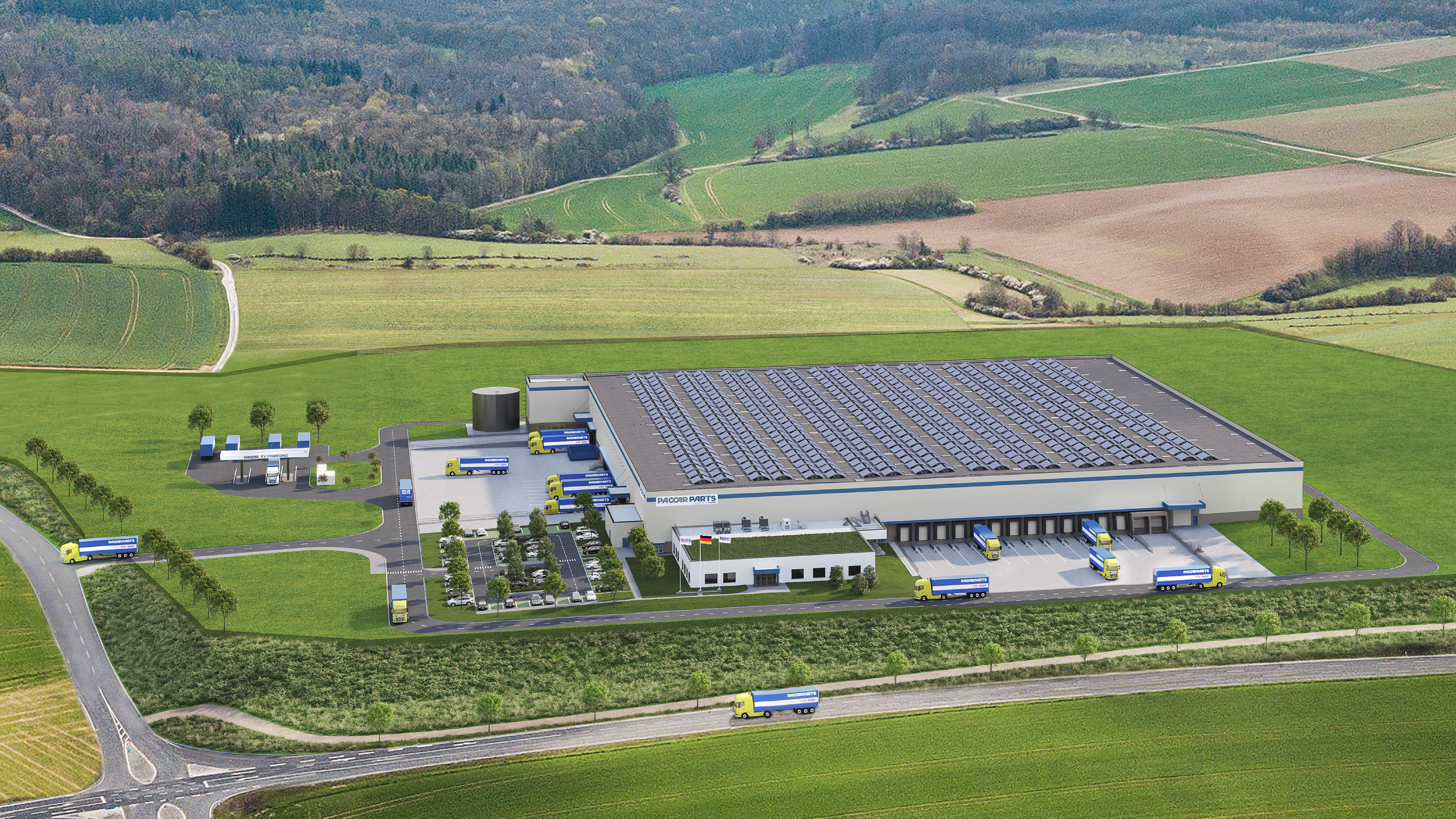 Download Image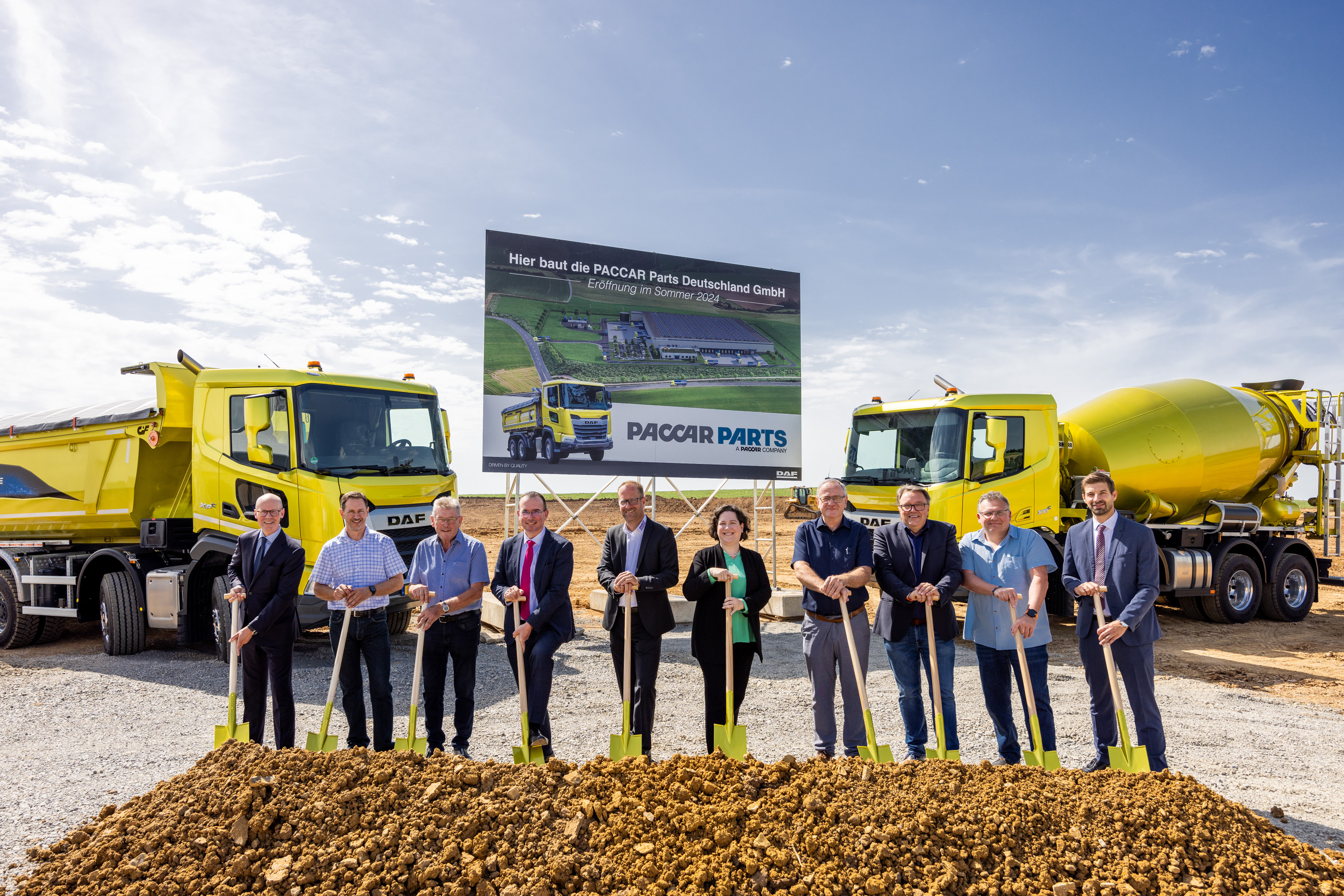 Download Image
From left to right: Matthias Klement (Mayor of Massbach), Harald Seidel (DAF President and PACCAR Vice President), Laura Bloch (PACCAR Parts General Manager and PACCAR Vice President), Thomas Bold (County Commissioner Bad Kissingen), Dietmar Scheiter (Member of DAF Supervisory Board) and Dick Leek (General Manager PACCAR Parts Europe).