Louisville Parts Distribution Center

Make a difference EVERYDAY.
The culture at PACCAR Parts distribution centers focuses on safety, quality, innovation, teamwork, operational excellence and leadership development. Grow with us and leverage your talent and skills with a challenging
and rewarding career at our new Louisville, Kentucky parts distribution center (PDC). PACCAR is committed to the safety of our employees.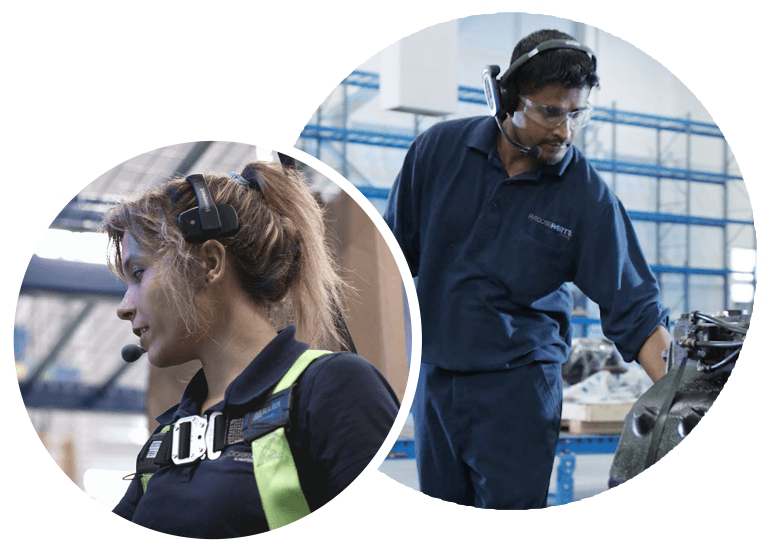 Parts Distribution Center Louisville, Kentucky
Opened in 2022, the new air-conditioned 260,000-square-foot PDC will increase parts availability for TRP stores, Kenworth and Peterbilt dealers and customers in the central, mid-Atlantic and southeastern regions of the U.S. and provide parts capacity to support new truck and engine models.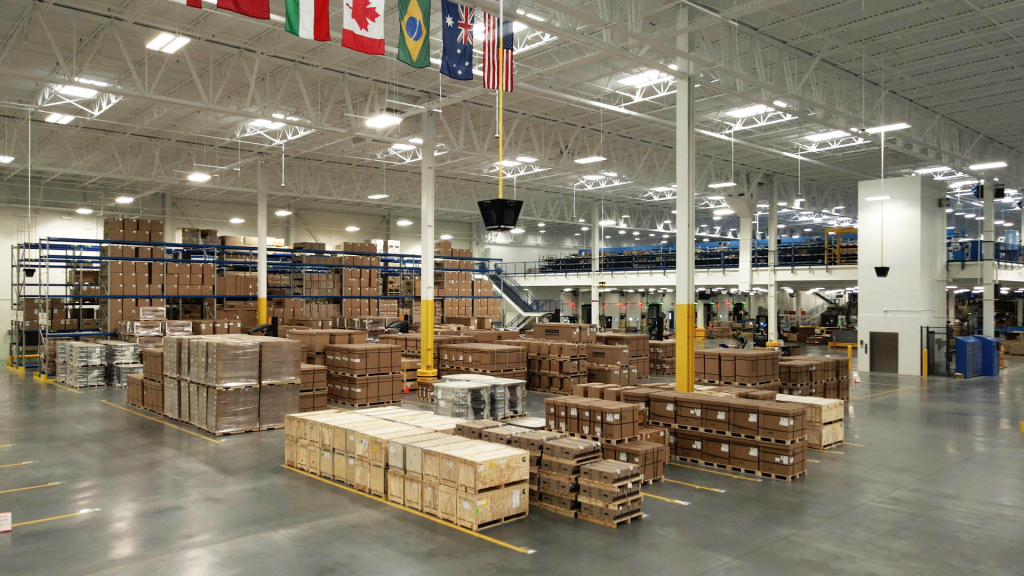 Why Work for PACCAR Parts?
PACCAR Parts is a great place to work! As part of our team, you'll find an energetic culture focused on safety, teamwork and innovation. You belong at PACCAR Parts! Make a difference every day in our communities by
supplying the parts our customers need to keep economy moving.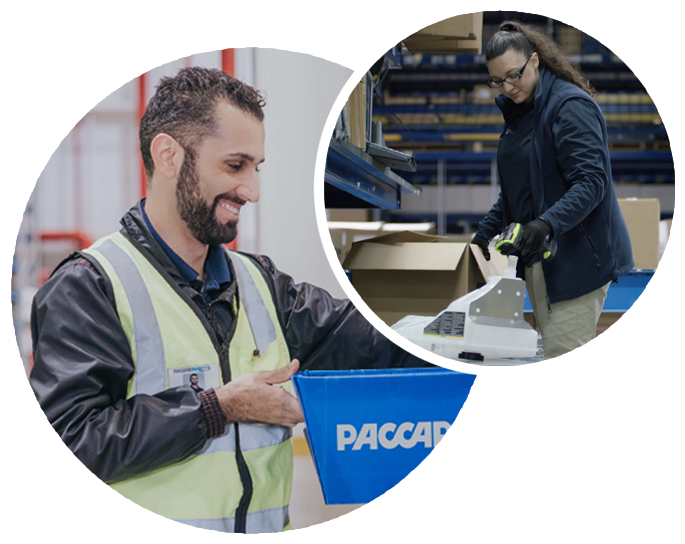 Commitment to Safety
Competitive Pay
Medical, Dental, Vision and Flexible Spending Accounts
Matching 401K and Pension Plan
Paid Time Off
Stable Fortune 500 Company
Continued Education Benefits and much more!
Opportunities for Advancement
Why Work for PACCAR Parts?
‹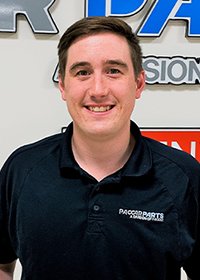 Alex Cagle, Assistant PDC Manager – Atlanta
I started as a summer intern at PACCAR Parts in Renton, WA, and have worked my way up to assistant manager of the Atlanta PDC. When I was in graduate school, I was able to support myself and finish my education because of my job at PACCAR Parts. Prior to my current role, I worked as an associate for seven months, was a supervisor for a year and then took on the position of continuous improvement manager. I knew PACCAR Parts was different because whenever I needed help, no matter who I reached out to, I knew they were going to help me problem solve. Managers have an open-door policy here.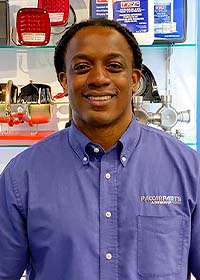 Ryan Carmichael, Assistant PDC Manager – Rockford
I started with PACCAR Parts as a distribution associate. What was important to me concerning the role was the company's commitment to career development and growth. The opportunity for growth was highlighted in the interview process prior to me having to inquire. I was given a clear path to progress to the next level. I received great mentorship that encouraged me to finish my degree while also taking advantage of training opportunities within the company. This helped greatly with my progression from distribution associate to operations supervisor to my current role of assistant PDC manager at the Rockford PDC.
Dawn Chapa, Director of Construction and Corporate Services
I started as a distribution associate and I noticed early on the amount of people who want you to succeed, improve and help support growth and change at PACCAR. I had a lot of opportunities to meet one-on-one with leaders for career advice. There is no shortage of people willing to spend time with you if you commit to improvement. I knew PACCAR was the company I wanted to stay with because of the benefits, the people and the support. PACCAR is always building the next leaders and the opportunities are endless. This is one company where the sky is the limit.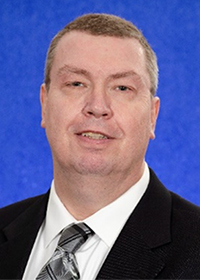 Chris Crockford, PDC Process Analyst – PACCAR Parts
I started as a distribution associate at the Las Vegas PDC in 1995, progressed to supervisor and furthered my education with support from PACCAR. I then participated in the management development program, trained in multiple departments and was promoted to a PDC process analyst position. At PACCAR, so many helpful people want to see you succeed, develop and grow. If you want to secure your future, you want to be with a company that has its future planned out.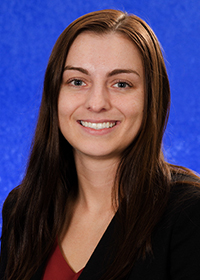 Madison Offe, Leadership Development Program
I started as a logistics intern and have had a lot of growth within PACCAR. Everyone has supported me throughout my career path. My mentors are very helpful and give me advice on how to get to the next level. My goal is to one day run the Peterbilt truck plant in Texas, and I know that I have multiple people behind me helping to guide me on a path toward that goal. I am currently participating in PACCAR's Leadership Development Program to further boost my career potential within the company.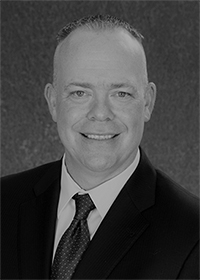 Frank Reynolds, East Region Sales Manager – Peterbilt
I have been with PACCAR since 2003. PACCAR is a broad organization with plenty of career growth opportunities, especially if you foster a strong work ethic, passion and drive. It can be as simple as raising your hand and expressing to your mentors what you want to accomplish. PACCAR invests in their employees by encouraging education, personal excellence and diversity. Prior to my current role, I held positions of increasing responsibility, including distribution associate, customer center specialist, customer center supervisor, district parts manager, fleet sales manager, and at Dynacraft Louisville, as unit manager.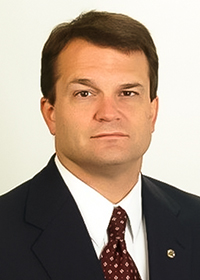 Scott Tipping, Distribution Center Manager – Toronto PDC
I started as a parts distribution associate at the the parts distribution center warehouse picking and packing parts. I quickly figured out PACCAR was a good company to work for, so I asked what learning new things, or working in different places. I couldn't have asked for or expected much more.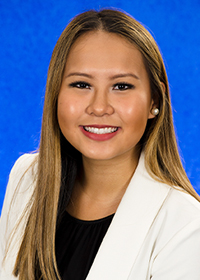 Tingting Wu, TRP Support Manager
I started at PACCAR Parts interning in their marketing services and customer service departments. PACCAR offers one of the best internship programs around. If you are committed, PACCAR will help you reach your goals. After interning, I landed a full-time position as a marketing specialist. When I was offered the position of PDC supervisor at the Atlanta PDC, I had no idea what I was getting myself into but knew it was a great learning opportunity. I have developed more leadership skills than I could have ever imagined. PACCAR also supported me through completing my MBA. I am so grateful to have found PACCAR Parts as my work home.
›
PACCAR Parts is committed to
Diversity and Inclusion
and was recently featured on
Military Makeover Operation Career.
Who Is PACCAR Parts?
PACCAR Parts is the global provider of aftermarket parts and services to support Kenworth, Peterbilt, DAF and TRP dealers around the world. Aftermarket support includes world class customer centers that deliver
industry leading uptime in conjunction with our outstanding supply chain that delivers record levels of inventory availability for dealers and customers.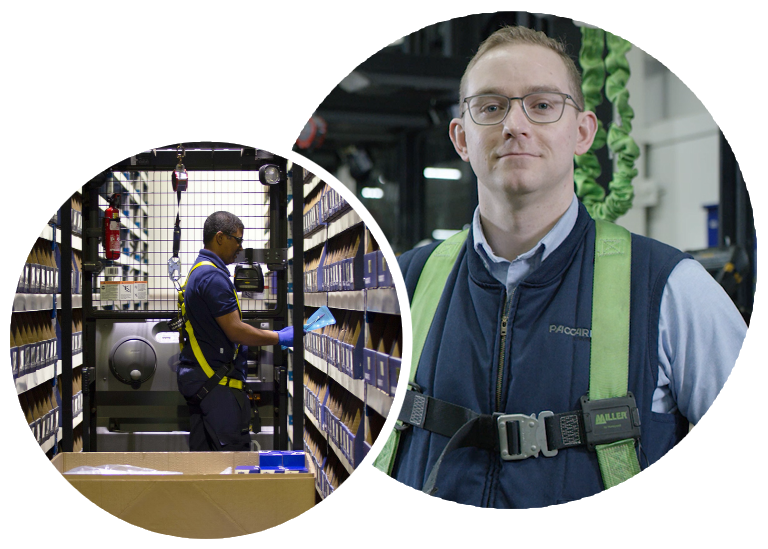 PACCAR Parts is a Military Friendly® company and was awarded the Top Company for Women to Work For in Transportation designation by Women In Trucking.